Micheál Martin made taoiseach after parties back deal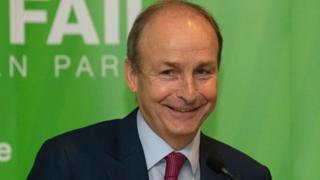 Fianna Fáil leader Micheál Martin has been elected taoiseach (Irish prime minister) at a special meeting of the Irish parliament.
On Friday, members of Fianna Fáil, Fine Gael and the Green Party backed a programme for government, paving the way for an historic coalition.
Voters went to the polls in a general election in February but no party received a majority.
Coalition talks were then halted by the coronavirus pandemic.
The two larger parties needed the support of the Greens to have a working majority in the Irish parliament (the Dáil).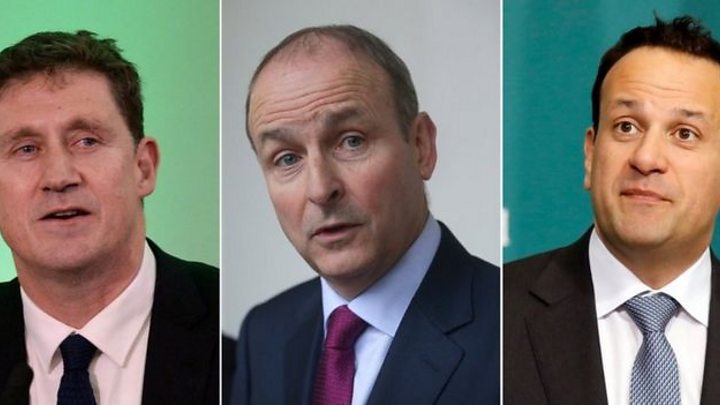 The party leaders and their negotiating teams reached agreement on a coalition deal earlier in June.
He was elected by the Dáil in a speical sitting on Saturday at the Convention Centre Dublin, rather than at Leinster House, due to Covid-19 physical distancing rules.
UK Prime Minister Boris Johnson tweeted: "Congratulations to Ireland on forming a new Government and to Micheal Martin TD on becoming Taoiseach. Ireland is our closest neighbour, good friend and ally on issues such as climate change, the global fight against Covid-19 and our shared values on human rights and democracy."