F-16 fighter jet crashes while flying 'routine training mission' at Shaw Air Force Base in South Carolina (VIDEO) — RT USA News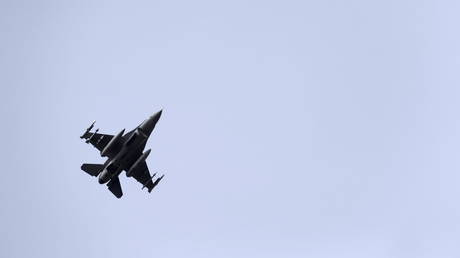 A single-seater combat aircraft hit the ground and caught fire during a training flight at Shaw Air Force Base, the military installation confirmed. It is still unclear if the pilot survived.
The F-16 belonging to the 20th Fighter Wing crashed at approximately 11:30pm local time, according to a brief statement the base posted on Facebook. It said the cause of the crash – as well as the status of pilot who flew the "routine training mission" – is yet unknown.
Video that surfaced online shows what appears to be a crash site. Firefighters are seen putting out a fire.
DETAILS TO FOLLOW